One-Day CPP Study Class
February 18
Saturday, 9:00 AM – 5:00 PM
We would like to see you get certified and we are going to help you!
Join Steve Kozak for an exciting one-day prep class to help you prepare for taking the "Certified Professional Photographer" exam. Steve is not only a "PPA Approved CPP Instructor", he is also the author of the "Preparing for PPA Certification" study guide.
This live class takes you step by step through the curriculum as presented in the CPP Test Specifications as presented by PPA.
Steve's relaxed teaching style helps you absorb the material without making you feel overwhelmed. His conversational approach to teaching the concepts have made him a popular instructor and speaker.
This one-day prep class will help you gain confidence in your knowledge of the concepts and your ability to take on the exam with a whole new outlook.
Registration for the class includes a full day of review over the material with plenty of time for asking questions and clarification.
TPPA Member Registration – $89
Non-Member Registration – $99
"Join and Go" Registration – $209
Class Location
Live on Zoom
Registration for this class also includes a $20 savings on an instant download of Steve's, "Preparing for PPA Certification" Study Guide.  The guide is optional and not required for registration for the class.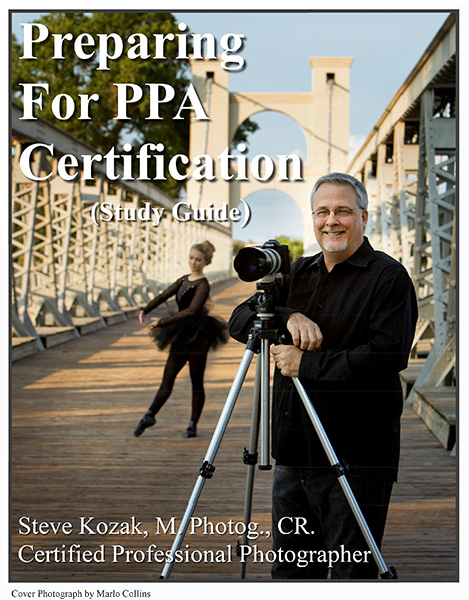 This study guide addresses each of the topics covered on the CPP Test Specifications provided by PPA. It is written in easy to understand language that feels more conversational – not technical.
The guide is created in color and is filled with illustrations and images to support the process of learning the material and preparing for the test.
The book is available for immediate download in full resolution so that you can print it yourself or simply download it to your computer, iPad, tablet or smart phone.
Purchase of the study guide also includes a two-year Premium Membership to PassTheCPP.com with access to seven practice exams that can be taken online. Tests include an "overall" test featuring questions from the entire set of test specifications as well as individual tests from each of the six separate topics.
The cost for the instant download of the book and the Premium Membership to PassTheCPP.com which includes 7 practice tests and over 9 hours of study videos is only $79 with the discount code.
To order Preparing for PPA Certification, Click Here and use the code:  save20